White Sands National Park a magical moment
We went to visit and live the experience of White Sands National Park in New Mexico.This experience / adventure starts at the Visitor Center. We were invited to visite the museum and discover the hidden beauties that White Sands can deliver. Through the wild life, plants, birds and the Walking White Sands dunes.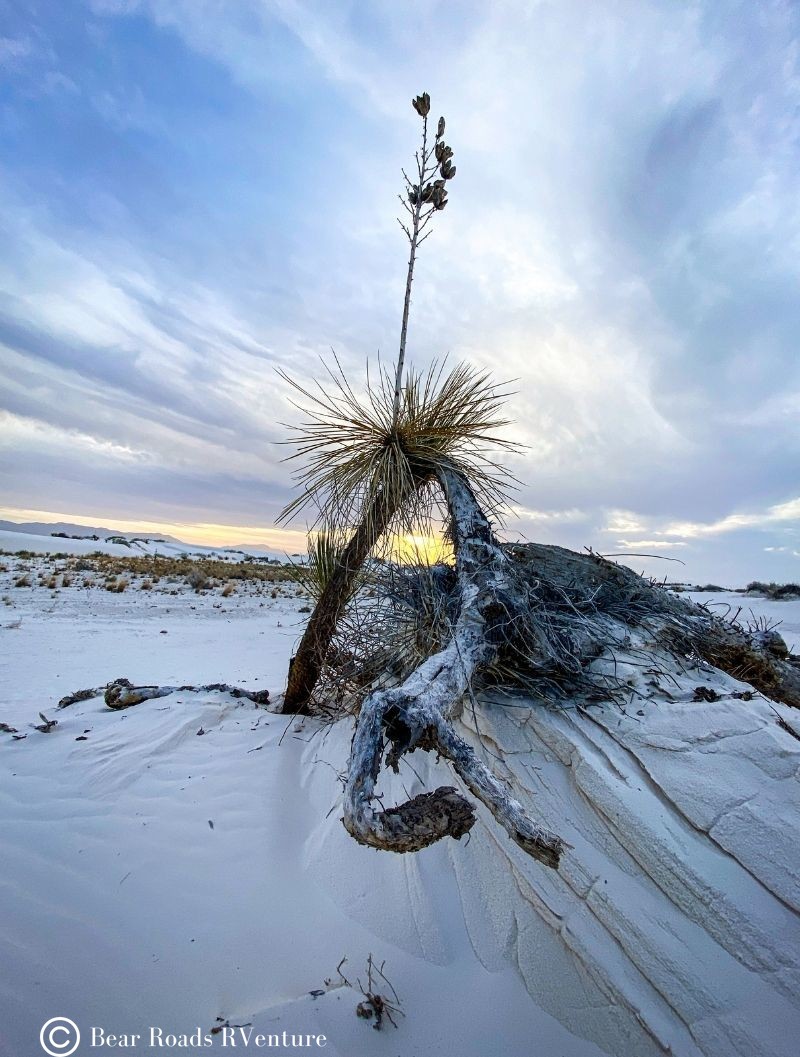 The national park is in Tularosa Basin and is surrounded by White Sands Missile Range. The park covers 145, 762 acres. The White Sands are actually Gypsum Crystals that can reach up to 60 feet high and some places a depth of 30 feet. And migrates of an average of 18 feet per year.
White Sands National Park was named National Monument on January 18th, 1933 by the 31st President of the United States, President Herbert Hoover. It was re-designated as US National Park by Congress into law by President D. Trump on the 20th of December 2019. It is the MOST visited National Park in New Mexico.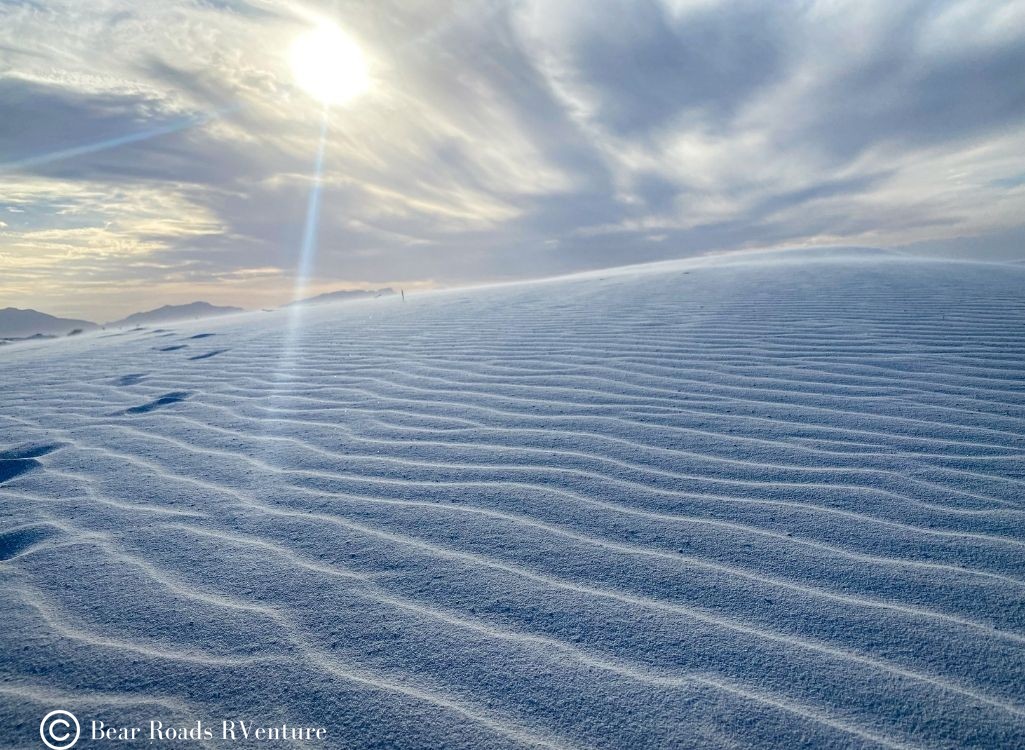 Activities that can be done at this Park
Hiking:
The Park has trails that are marked and information boards are along the trails.
Picnic:
They have designed and sheltered Picnic Tables at different spots on the site.
Sledding:
YES! Sledding! They sell sleds at the Visitor Center. You can go anywhere and GO down the Dunes and have fun!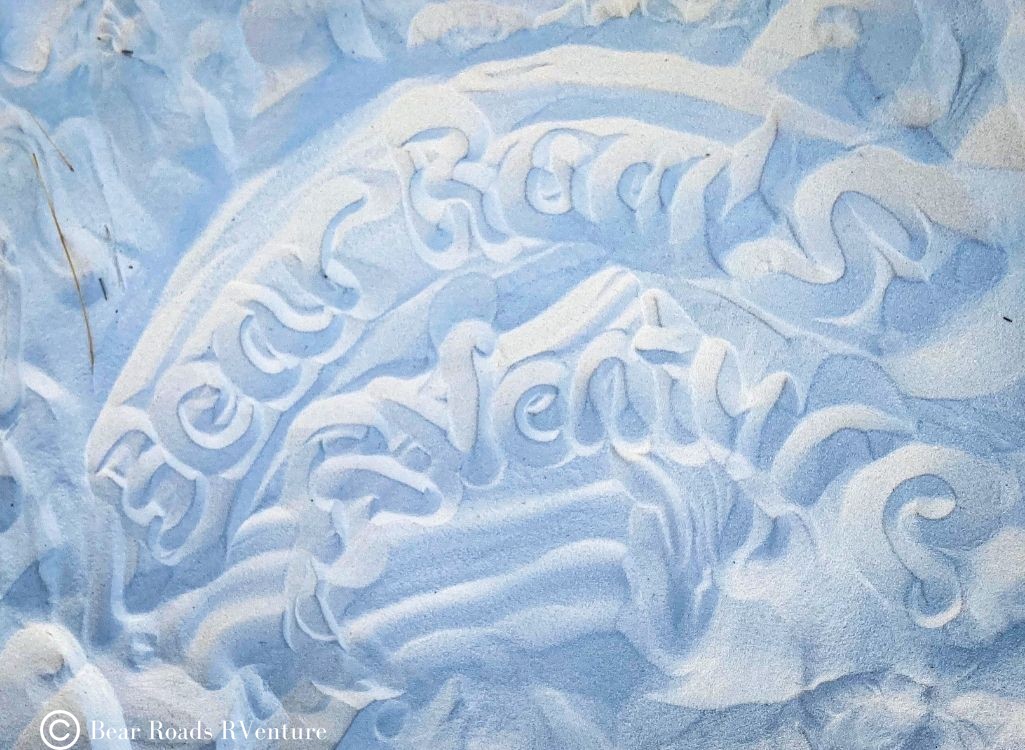 Guided Tours:
Through the day and the greatest on at Sunset. We had a Guide named Gabrielle and with the group we went in the dunes and she explained to us about the formation of the White Sands, the dunes, the life, the biological studies that are conducted in the park and so much more.
This guided tour ends up with an amazing Sunset on the mountains, with an array of colors and the silence on the dusk.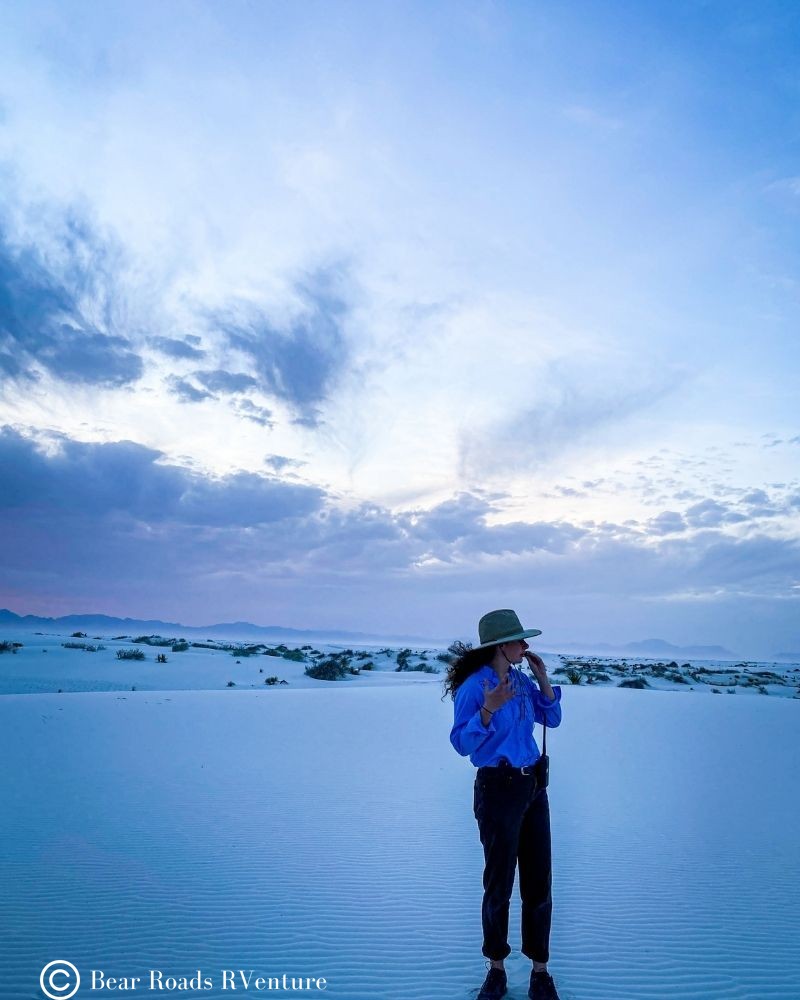 Anything that lives where it would seem that nothing could live, enduring extremes of heat and cold, sunlight and storm, parching aridity and sudden cloudbursts, among burnt rocks and shifting sands, any such creature, beast, bird, or flower, testifies to the grandeur and heroism inherent in all forms of life. Including the human. Even in us. – Edward Abbey (Beyond The Wall)
That quote really represents life in White Sands. Having the Sunset Stroll guided tour with Gabrielle is really a tought-provoking introspection.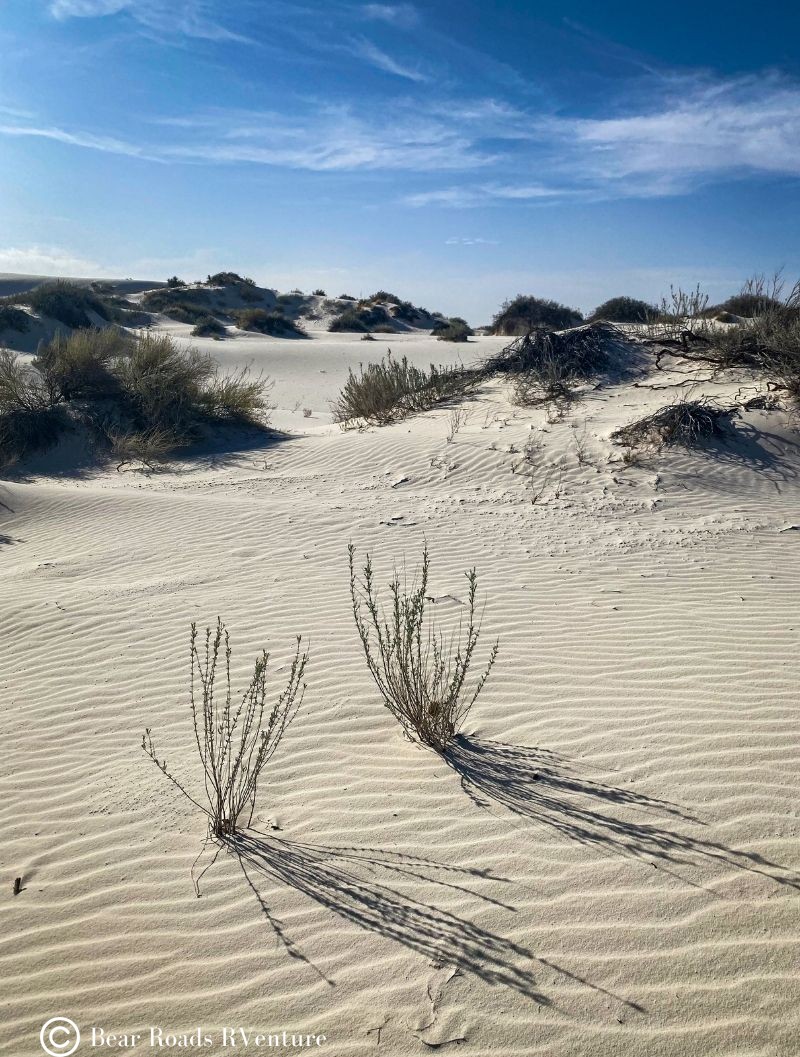 On our way back, it seemed to us that we were driving in a snow storm since the wind had picked up.
Nomatter what you do at White Sands National Park. Bring your Camera, Sleds, Lunch, Lot of water,  (1 Litre of water per person per mile of trail). Water is available only at the Visiter Center. Please follow these Hiking Safety Tips. Check weather before you go visit because temperature can be cold (30°F to 60°F from November through February) hot (can exceed 100°F and drop approximately to 65°F at night May through August. You can also get storms July through September in monsoon season. Storms can quickly build. And remember: "if you hear thunder roar, go indoors".
White Sands is one of the beauty of nature on our planet. It's worth the trip!
Utah is one of our favorite State as of now. We were South Utah for few days and we absolutely wanted to go to Bryce Canyon and Zion National Parks. Those two parks were on our bucket list since the beginning of our trip. There are multiple places to visit in the...
read more